Phone Number
(314) 867-0410 ext, 36167
Courses Taught:
6th, 7th, & 8th Grade Choir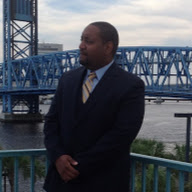 Bernard Berry has taught school for over a decade in Florida and Minnesota. This is his first-year teaching in the Riverview Gardens School District. Like the students, Bernard first began playing the alto saxophone in the sixth grade. His middle school band director inspired him to become an educator.
Before college Bernard was a longshoreman and worked in his hometown of Jacksonville, Florida. While he loved working on the water he decided to follow his passion for music. Bernard performed professionally but finds the most happiness in teaching others about music.
Bernard completed his undergraduate degree at Florida Agricultural and Mechanical University in Music Education. During his undergraduate years, he performed in the Marching 100 Band. He is also credited with being a founder of the Chamber Orchestra. Professionally, he performed with Prince and other musicians. Following college, he moved to Ohio to complete his Master's Degree.
As a graduate student at the University of Toledo, Bernard expanded his skills in pedagogy, curriculum design and instruction, and educational administration. During his graduate training he conducted research with his faculty advisors on curriculum and instruction. He also served as a research coordinator for several projects in the Judith Herb College of Education and the College of Health and Human Services.
After completing graduate school, Bernard returned to his hometown of Jacksonville, Florida, and taught middle school in the same school district he graduated. He transformed the music program at Highlands Middle School growing the program from 30 students to nearly 200 students. During his tenure at Highlands, Bernard served as Department Chair and Director of Fine Arts. The Highland Marching Wildcats Band received recognition for musicianship and performance. The band traveled to give performances throughout Jacksonville and were invited to perform in Birmingham, Alabama. In 2011, Bernard relocated to Minnesota and taught in Rochester Public Schools at Johns Adam Middle and Kellogg Middle Schools. After some time, he was provided the opportunity to expand the music program at Upper Mississippi Academy in St. Paul, Minnesota.
Following several successful school years, Bernard returned to Florida to assist with revamping the music programs at Fort Caroline Middle School in Duval County Public Schools. Bernard eventually moved with other faculty to Arlington Middle School. Ironically, this was the same middle school he attended and learned to play the alto saxophone. He returned to Minnesota to teach in the Minneapolis Public Schools at Franklin Middle School. Bernard moved to St. Louis, Missouri in June 2020 and is excited to start a new school year at Westview Middle School.
Virtual Learning Expectations
Music in Uncertain Times: Band Distance Learning Update

I hope you are staying safe and doing well. As we ramp up for the start of the school year I wanted to send a quick update to Choir students. We will focus on basic
fundamental of music which will include learning notes names, note values, and working on rhythmic patterns. I have created a Google Classroom for all grade level classes as it relates to choir. If you are enrolled in choir, below you will find the codes required to populate choir classes:

6th Grade Choir: Please use the code: cuvi4c6 to enroll in the course by August 26, 2020.

7th Grade Choir. Please use the code: un6jb22 to enroll in the course by August 26, 2020.

8th Grade Choir: Please use the code: ktlib6u to enroll in the course by August 26, 2020.

After you've enrolled, your first grade will be put in the grade book for the 1st quarter. Please stay safe, wash your hands, practice social distancing, and enjoy your loved
ones. If have questions or concern please email me at bberry@rgsd.k12.mo.us.
We want this academic year to be a success! That means we all have expectations and responsibilities. We know virtual learning is different but we are hoping to make sure that we are actively working and learning together.
Teacher Expectations:
As the music courses at Westview are taught vitually (Band and Chior), they will be team taught by Mr. Berry and Mr. Maschmeier. Together they will teach music theory (understanding the notes, rhythms and the staff), music appreciation (introducing different types of music and showing how to analyze and listen for the many elements), music history (exploring the time periods and composers/performers of the past and present) and other general music subjects too numerous to name. They will often be on camera together, or if one is manning the board teaching, the other will be maintaining the computers insuring the students are engaged and chatted questions are answered. Once the lesson for the day is completed questions can be asked and discused before the daily assignments will be given. Students will then have the remaining time to complete the assignment and can communicate with the teachers with additional questions. Question that arise after the class time can be emailed and will be answered as quickly as possible. Students will have until 9:00pm the following day to complete the assignment, but are encuraged to do it in the class period (Ex. Monday, Aug. 31st's class assignment given during the period will be due no later than (NLT) 9:00pm on Tuesday, Sept. 1st).
Student Expectations:
First and formost, follow the directions of the teachers. Students are expected to be at their device and ready to be invited into the class at the class start time. Students will also have a daily survey to fill out at the start of the class that will also include the music question of the day taken from the material covered to that point. The question may be as simple as "What is your favorite band or musician." The survey will not only serve as a grade, but attendence as well. You are also expected to have your camera on and be visible to the teacher, while the teacher(s) are explaining the information for the day, or reviewing information from days past. THIS COURSE IS CUMLITIVE! which means information given will be built on for later instruction. In other words, if you don't remember what a staff is and what the line and space names are, you won't be able to name the types of notes when they are placed on the staff. Some assignments will be done on line, while others may require you to draw something. In those cases, you will be asked to take a picture of the sheet and email it to us for grading. Either way, you as the student will fully understand what to do to turn in the assignments. Don't worry, if arrangements need to be made, we are flexible and can and will provide options. The motto for our class will be "Semper Gumbi" which is semi Latin for Always Flexible. Lastly, the educators of music want you to have fun with music and they will help you do that every single day.
Parent/Guardian Expectations:
The best way to help your scholar is to insure they can be present at each and every class period at that your scholar does his or her daily assignments. Communication will be key to helping the teachers do their job. If there is any issues you feel need to be address, both teachers can be communicated with through phone calls, emails or in extreme cases a meeting either through zoom or in person.
All four members of the music team (both teachers, the scholar and the parent) must work together to help the scholar learn and enjoy music while in the virtual learning posture. It would be wonderful to have instruments to play and a class of singers to sing at school, but we all know that is not possible right now. We'll say it again, our motto for the class has got to be "Semper Gumbi" because we are all learning how to build a plane, while we're flying. So let's make the most out of our time together and learn about the huge subject that is music-together.